How to Create Multiple Outfits with Just a Few Key Pieces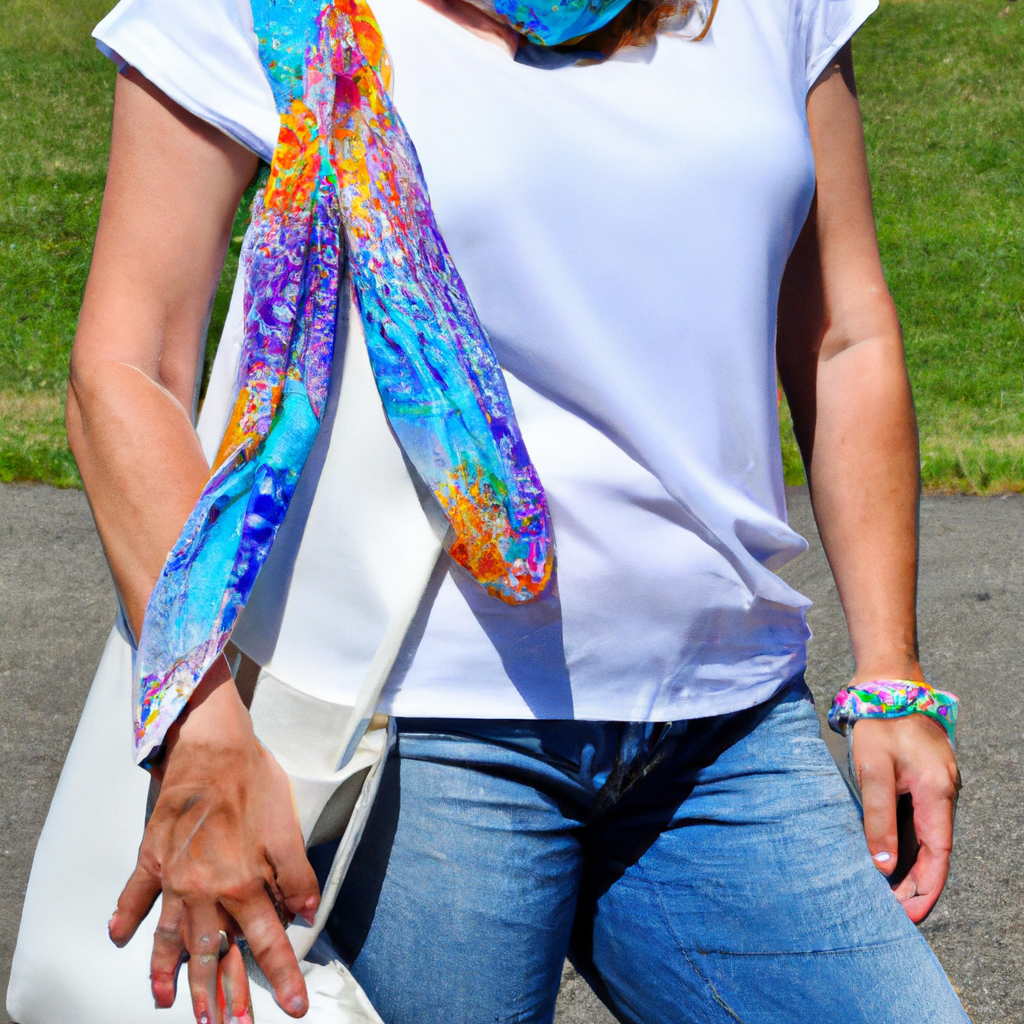 Create a few key outfits to save time and money, while reducing wardrobe clutter. Be strategic and creative.
Here are tips to make multiple outfits with few pieces:
Start with basic items like a white tee, black pants and jeans.
Include statement pieces such as a colorful scarf, necklace or blazer.
Layer up: wear a t-shirt under a blazer or cardigan.
Mix and match items to create new looks. Try a skirt with a t-shirt or jeans with a blouse.
Don't forget the accessories. Hats, shoes, belts, bags all change an outfit.
Pro tip: Take pics of different combinations to refer to in the future and avoid repeating outfits too soon.
Building a Capsule Wardrobe
Create a capsule wardrobe with quality clothing pieces that will last. Invest in a few key pieces. Enjoy a versatile wardrobe for years! Here's how:
Choose clothes that can be worn all year.
Mix and match for multiple outfits.
Have fun with it!
Identify your personal style
Before you build your capsule wardrobe, it's important to know your personal style. This will help you create a wardrobe that expresses who you are and fits your lifestyle.
To find your style, here are some things to consider:
Look for ideas. Check out fashion magazines or social media for style inspiration. Save photos of outfits you like.
Take a look at your current wardrobe. Find the clothes you like most and feel confident in. Note the colors, fabrics, and styles you like.
Think about your lifestyle. Your capsule wardrobe should match how you dress for work, any hobbies you have, and your daily routine.
Pick your colors. Choose colors that look good on you and reflect your style.
Once you've found your style, building a capsule wardrobe will be easier. You can make lots of outfits with just a few pieces that fit your style and lifestyle.
Choose versatile key pieces to build around
Creating a capsule wardrobe is great for getting lots of outfits from a few pieces. Here are some tips to help you choose the right pieces:
Pick styles that won't go out of fashion soon.
Neutral colors are easy to mix and match.
Quality is better than quantity. Buy pieces that will last.
Pieces should fit and flatter your body shape.
Versatile items like a black blazer, white shirts, and classic jeans are great to dress up or down.
By picking key pieces you can easily get dressed each day. Pro tip- Once you've chosen your key pieces, add a splash of color or trend with accessories such as a scarf, hat, or jewelry.
Invest in high-quality basics
Investing in top-notch basics is essential for forming a capsule wardrobe with only a few main items. Quality basics are flexible, long-lasting, and timeless. Here are some to keep in mind:
A white T-shirt – great for almost any outfit, casual or dressy.
Dark-wash jeans – great for various occasions and settings.
A black blazer – a wardrobe must-have which can spruce up any ensemble.
Neutral-colored trousers – perfect for both formal and informal events.
Little black dress – a great all-rounder for any event.
When buying quality basics, consider the fabric, construction, and fit. Pro Tip: To create more looks, mix and match your basics with statement pieces and accessories.
Maximizing Your Key Pieces
A few choice articles of clothing can be transformed into countless ensembles with only minor alteration. If you are trying to save cash or just change your style, it is essential to make the most of your key pieces.
Let's explore a few methods to do this:
Layering for different seasons
Optimize your wardrobe options by layering key pieces in different ways for every season. Here are some tips to effectively layer:
Spring/Fall – Add lightweight layers like cardigans or denim jackets over dresses/jumpsuits.
Winter – Layer sweaters over button-ups/turtlenecks under blazers/jackets. Dress over tights/skinny jeans for warmth.
Summer – Layer lightweight scarves/cropped jackets over tanks/tees. Don't be scared to mix textures, colors, patterns to create unique looks.
Pro tip: Invest in versatile pieces like a quality blazer/denim jacket to wear year-round and layer for all seasons.
Mixing and matching textures
Mixing textures is an easy way to create multiple looks from few pieces. Here are tips to get you started:
Begin with neutral colors – black, white, navy, beige.
Choose pieces of different textures – wool sweater, silk blouse, leather jacket, denim skirt.
Combine textures in contrasting ways – for example, pair a chunky knit sweater with a silky skirt or a leather jacket with a flowy cotton dress.
Accessorize – add a scarf, statement necklace, or belt to your look.
Experiment! Find the perfect mix of textures that fits your style.
Pro Tip: Don't be scared to mix and match textures – it adds visual interest and depth to your outfit!
Accessorizing to change up your look
Accessorizing helps you change your look. It lets you make multiple outfits with just a few items. Here are some tips:
Layering: Use scarves, jackets, cardigans, or vests. Play with textures and colors to create special combos.
Jewelry: Necklaces, bracelets, and earrings can add color or elegance. Mix and match metals or be bold!
Belts: Belts can be used to cinch dresses, tops, or pants. They can also break up patterns and add contrast.
Shoes: Shoes are a great way to switch up your look. Try swapping sneakers for heels, or sandals for boots.
By using these tips, accessorizing lets you make multiple outfits without spending too much.
Creating Different Outfits
Turning a few pieces into unique styles is an art. It's a smart way to get the most out of your wardrobe, without breaking the bank. The right mix of items can be used for any event. Whether you're going for a classic look or something daring, here are some tips to help you create different looks with limited items.
Casual, everyday outfits
Creating many outfits with only a few key pieces is a cost-efficient and time-saving way to make everyday casual looks. Here are some tips to remember when creating different clothes:
Start with a color palette. Pick two to three colors that look good together and construct your outfit around them for a unified look.
Invest in multi-functional items. Look for basics like dark-wash jeans, white t-shirts, blouses, and cardigans that can be blended and paired easily.
Experiment with patterns. Don't be scared to mix and match prints such as stripes, polka dots, and florals, but make sure they match and don't disagree.
Add accessories. Put on accessories like statement jewelry, belts, or scarves to give more dimension and detail to your look.
Layer it up. Layering is an amazing way to bring attention to your outfit, and also keeps you warm in changing temperatures.
Pro Tip: Don't forget to consider your personal style, body shape, and comfort when making multiple outfits. The aim is to feel beautiful and relaxed in what you wear.
Professional, work-appropriate outfits
Making a selection of outfits with just a few items is not only economical, but efficient too. Here are some tips to make fashionable and work-ready looks with a minimal wardrobe.
Begin with basic hues: Construct your wardrobe around shades like black, white, grey, and navy. These colours are classic and timeless, and also provide an amazing base for multiple outfits.
Purchase functional pieces: Invest in essential items that can be blended and coordinated with different looks, such as a blazer, trousers, a button-up shirt, and a flexible dress.
Accessorize: Switch up your style with embellishments such as scarves, jewelry, belts, and shoes to make various outfits.
Layer: Layering is a great way to create distinct looks with a limited wardrobe. Put a blazer or cardigan over a shirt or dress to give it a fresh look.
These tips will help you make a professional, work-suitable wardrobe and make getting dressed in the morning a breeze.
Dressy, evening outfits
Creating dressy evening outfits can be tricky. But with a few key pieces, you can make multiple looks. Here's how:
Start with a staple item like a little black dress or a jumpsuit.
Accessorize and layer with a statement blazer or jacket. Or add some elegance with a lightweight shawl or scarf.
Pair up with statement jewelry. Think earrings, necklace and bracelet to add glamour and sophistication.
Finally, choose stylish shoes such as heels or formal flats. Match with a neutral color or make a statement.
Pro tip: Buy a few quality pieces and create numerous outfits for any occasion – without busting the budget!
Adapting Your Wardrobe for Different Occasions
Every fashion fan should aim to master the art of crafting multiple looks from limited pieces of clothing. It's an easy way to save cash and look amazing at the same time! In this article, we will share tips on how to make the most of your wardrobe. How to take your clothes and transform them for different events.
Transitional day-to-night outfits
Creating outfits that can transition from day to night is all about versatility and accessorizing. Here are a few tips:
Start with a neutral base, like black or jeans and a white shirt.
Add statement accessories such as jewelry or a scarf, to change it up.
Swap out your shoes for heels or boots for an evening look.
Layer a blazer or jacket for a sophisticated touch.
Choose a bag that is versatile, like a cross-body purse or clutch.
With some creativity, you can create multiple outfits for day and night.
Pro Tip: Keep the dress code of the event in mind when choosing pieces.
Creating a travel wardrobe with key pieces
Creating a smart travel wardrobe is a great way to pack efficiently. Think about the climate, activities and duration of your trip before you start packing. Here are some key pieces to consider:
A jacket or coat that can be worn in different ways.
Comfy shoes that can be dressed up or down.
Neutral-colored tops that can be layered.
Dark-wash jeans or pants that go with everything.
A dress that can be dressed up or down.
A swimsuit or workout clothes if you plan to exercise or swim.
By choosing versatile pieces, you can make multiple outfits with just a few items and adapt your look for different occasions. Pro tip: Roll clothes instead of folding them to save space in your luggage.
Putting together a weekend getaway wardrobe
For your weekend escape, plan your wardrobe to be versatile. Pack items you can mix and match. Color schemes like black and white, navy and white, or cream and khaki are easy to combine. Fabrics like cotton, linen, and jersey are light and breathable. Layer pieces like cardigans and denim jackets will add warmth and style. Shoes should be comfy and fit your plans. Hats, sunglasses, and jewelry will make your outfits stand out. With these tips, you can have a stylish and practical getaway wardrobe.
Storing and Organizing Your Capsule Wardrobe
Want to get more out of your wardrobe? Try a capsule wardrobe! It requires organization and storage. Here's how to store and organize your capsule wardrobe for creating multiple outfits. Maximize the pieces you have and have a versatile wardrobe! It's easy.
Properly storing your clothes to extend their life
Keep your clothes in great condition by following these tips for proper storage of your capsule wardrobe!
Clean your clothes before storing them.
Fold them neatly and store in a cool, dry place away from direct sunlight.
Use hangers for delicate items like dress shirts and blouses. Avoid wire hangers as they can damage the fabric.
Group clothes by type and color to make it easier to find what you need.
A garment bag can be used for special occasion and seasonal clothes to protect them from dust and moths.
Now you'll be able to easily create multiple outfits with just a few pieces of clothing!
Using creative storage solutions to maximize space
Maximizing space in the home and organizing a capsule wardrobe? Creative storage solutions are your answer! Here are some tips:
Use multi-purpose hangers – cascading for pants, jeans, and skirts. Tiered for tanks, tees, and blouses.
Extra storage under the bed or in the closet, with rolling bins. Perfect for seasonal clothes and accessories.
Keep it visible – clear storage containers to see what you have at a glance.
Donate often – since capsule wardrobes are based on few pieces, donate clothes you haven't worn in the last six months.
Organizing your capsule wardrobe lets you create multiple outfits with just a few key pieces and makes the most of your space.
Tricks for keeping your capsule wardrobe organized and easy to use
Organize your wardrobe for a stress-free, time-saving morning routine! Here are some tips:
Group tops and bottoms by type.
Use slim hangers to maximize space.
Put clothes in a color wheel for easy outfit pairing.
Get drawer organizers for accessories.
Store shoes vertically with shoe racks or cubbies.
Organize your wardrobe with these tricks, and get ready quickly every day!
Frequently Asked Questions
Q: Can I really create multiple outfits with just a few key pieces?
A: Yes! With a little creativity, you can mix and match a handful of versatile items to create a variety of stylish looks.
Q: What are some key pieces I should have in my wardrobe?
A: Invest in classic staples like a tailored blazer, versatile pants or jeans, a white T-shirt, a little black dress, and comfortable flats or sneakers.
Q: How can I mix and match my key pieces to create different outfits?
A: Start with a base item, like a pair of pants or a skirt, and then switch up your tops and accessories. Try layering pieces, too, like wearing a blouse under a sweater or adding a scarf or statement jewelry.
Q: Can I still look stylish without buying new clothes?
A: Absolutely! Experiment with different combinations of the clothes you already own. You may be surprised at how many new outfits you can come up with.
Q: How can I make sure my outfits still look put-together?
A: Pay attention to fit and proportion. Make sure your clothing items are tailored to your body and that your outfits have a balanced look overall. And don't forget the power of accessories!