Fashion Tips for Busy Moms on the Go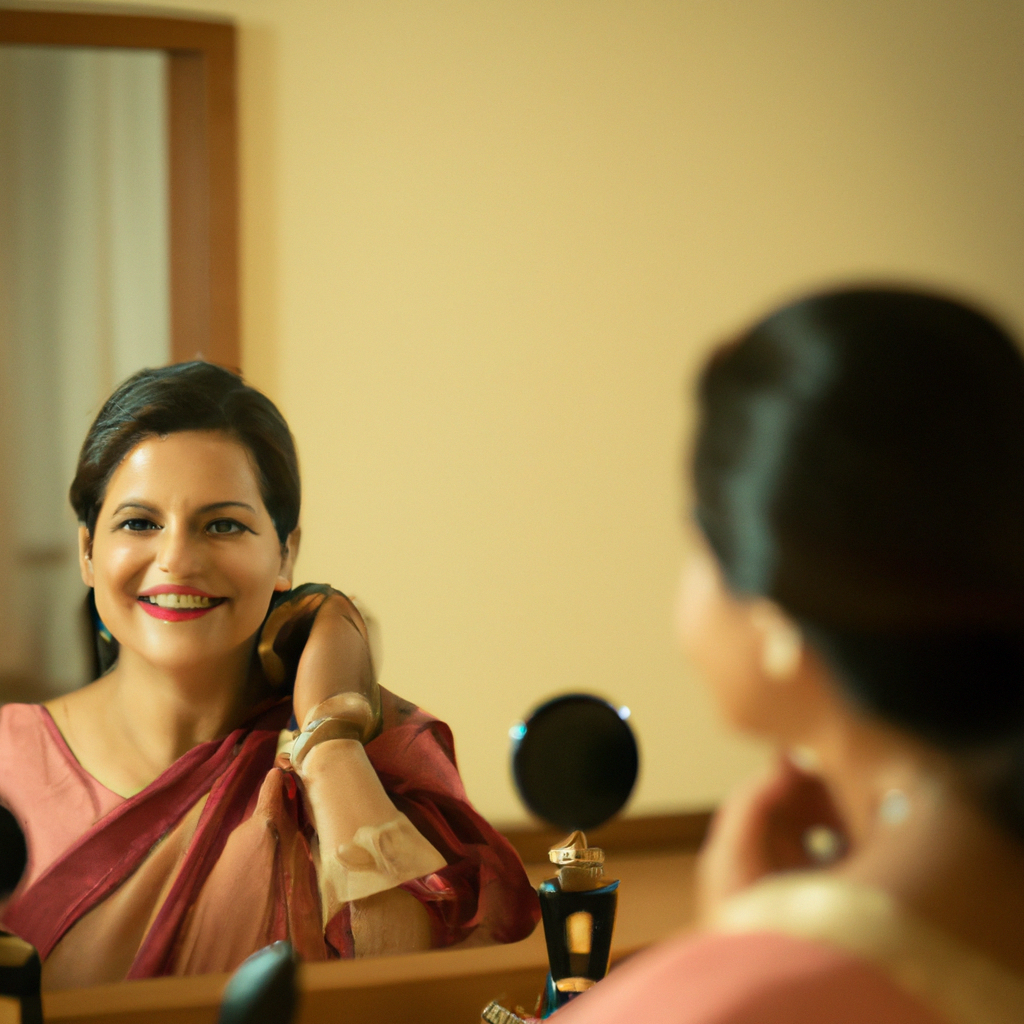 Momming is a full-time gig. It's hard to rock a stylish look when life's busy. But with a few fashion tips, busy moms can still look fly while keeping comfort & practicality. Here's how:
Go for comfy footwear like sneakers or loafers.
Stock up on versatile pieces like leggings, denim jackets, scarves, and statement jewelry to maximize wardrobe.
Choose stretchy fabrics that offer both flexibility & comfort.
Keep makeup & accessorizing minimal.
Tote convenient bags like backpacks, handbags, & crossbody bags – keep essentials in one place & go hands-free.
These tips will help you look & feel good without taking too much time to plan an outfit.
Pro tip: Use dry shampoo for a chic look when you're in a hurry.
Wardrobe Essentials for Busy Moms
Mom-life is hectic! Spare time? What's that? Fortunately, with the right fashion staples, you can look chic and stylish. Here are some fashion tips for busy mamas. What essential pieces should you have in your wardrobe? Let's get into it!
The Perfect Pair of Jeans
As a busy mom, finding the perfect pair of jeans can be a game changer for your daily wardrobe. Comfort, durability and style are all key points to consider.
Opt for jeans with stretch. This allows for more flexibility and less constriction; perfect for running around or playing with your children.
Pay attention to the cut. High-waisted jeans are in style and provide great coverage and support. Straight leg or bootcut designs are also flattering and versatile.
Invest in quality material. This guarantees a longer lifespan for your jeans, keeping you looking neat.
Dark wash jeans are multi-purpose and can be dressed up or down.
Small details such as pockets, buttons and stitching can enhance your jean's appearance and comfort.
By keeping these tips in mind, busy moms can find the right pair of jeans to suit their lifestyle and wardrobe.
Comfortable yet Chic Footwear
For mamas on the move, comfy-yet-classy footwear is a must-have for any wardrobe. Not only does the right pair of shoes make running errands more pleasant, but they can also give your look an upgrade and make you feel confident and fab. Here are some of the best comfy-chic options:
White Sneaks: Classic white sneakers pair with jeans, dresses, and more – perfect for all-day wear.
Loafers: Timeless loafers come in heaps of styles and materials. Get suede or leather for a chic spin on the classic.
Block Heel Sandals: Block heel sandals give comfort and support, plus a bit of height. Look for styles with cushioned soles and adjustable straps.
Ballet Flats: Ballet flats are comfy and stylish for any occasion. Search for styles with a cushioned insole and elasticized top line for a snug fit.
By investing in comfy-chic footwear, busy moms can stay stylish while running around town.
Versatile Tops for Layering
Tops are must-haves in a busy mom's wardrobe. Layer outfits right and you'll be dressed up or down in no time! Here's how:
Go for neutral shades – black, white, beige, grey – they match any color.
Classic styles are a must – simple tees, button-ups, cardigans always work.
Mix textures – silk blouse and wool cardigan, cotton tee and leather jacket – adds depth and look.
Pro Tip – stock up on top-quality and versatile pieces. Saves time and money in the long run!
Fashion Tips for Life on the Go
Being a busy mom can be tough. But, looking good doesn't have to be. If you're popping out for errands or going to work, try these fashion tips. They'll help you stay stylish and comfy while on the move.
A few simple guidelines will let you stay fashionable, even with your hectic life.
Accessorizing for a Busy Lifestyle
Busy lifestyles? No problem! Accessorizing is a super-speedy and effortless way to give your fashion an upgrade. So, here are our top fashion tips for busy moms:
Statement jewelry is a great pick! It'll add color and life to any look. Pick a bold necklace or earrings.
Scarves are a must-have! They can quickly make a plain outfit look stylish. Choose a light scarf for warmer weather or a thicker one for colder seasons.
Crossbody bags are a must for busy moms. Opt for one with multiple compartments for effortless organizing.
Comfy, stylish footwear? Check! Sneakers, loafers, ankle boots – any of these will do the trick for running errands or chasing kiddos.
Remember, accessories are the key to making your look stand out and adding a personal touch, even when you're short on time.
Time-Saving Grooming Tips
When you're always on the go, you don't have much time for grooming. Here are some time-saving tips to help you stay looking and feeling your best:
Keep your hair simple – try a long bob or pixie cut.
Choose multi-use products – like a tinted moisturizer with SPF or a 2-in-1 shampoo and conditioner.
Focus on the essentials – brush your teeth and hair, remove makeup, and moisturize.
Streamline your routine – lay out your clothes and accessories the night before, and do as much grooming as possible before bed.
Follow these tips and you'll look good, even when time's tight!
Dressing for Different Occasions
Dressing for different occasions is a must-have skill for women. Even if you're a busy mom, you can still look your best. It's not difficult to dress comfortable, stylishly and appropriately for work, dates or casual outings.
To dress right, figure out the dress code. Formal events? Wear a cocktail dress or evening gown. For work, go with business casual or office-appropriate attire. And, for a casual outing, jeans, shorts, t-shirt or blouse are good choices.
Successful dressing means you need a well-curated wardrobe. This way, you'll never be underdressed – no matter the occasion!
Building a Capsule Wardrobe for Busy Moms
Busy mums, here's a secret: build a capsule wardrobe! It's the perfect way to achieve style and save time. A capsule wardrobe has only high-quality, versatile pieces. Mix and match them and you'll have multiple stylish outfits! Great for mums who are always on the go and need to look great.
Identifying Your Personal Style
Want to construct a capsule wardrobe for busy moms? Start by uncovering your personal style. Pick timeless, versatile pieces that fit your lifestyle and give your everyday look a boost. Here's how:
Work out what body type you have and what silhouettes look best on you.
Think about your daily activities and which clothes make you feel comfortable and polished.
Decide which colors flatter your skin tone.
Get ideas from fashion icons, bloggers, and Pinterest boards, but tailor them to fit your body type, lifestyle, and personality.
Try different styles and experiment with new pieces to see what suits you best. Pro tip: Don't be afraid to try something new. It's all about expressing yourself and feeling confident in your clothing.
Essential Pieces for a Capsule Wardrobe
Need a simplified, go-to wardrobe? A capsule wardrobe is the answer! Busy moms can save time and energy by curating a collection of essential pieces that can be easily mixed and matched. Here are 8 must-haves for any mom's capsule wardrobe:
Dark-wash jeans – dress up or down for any occasion.
White button-down shirt – classic and versatile.
Lightweight cardigan – layer and add warmth.
Little black dress – versatile and always in style.
Comfortable flats – stylish and comfortable.
Neutral-colored blazer – structure and dress-up any outfit.
Basic t-shirts – layer or wear alone.
Ankle boots – wear in any season.
Pro-tip: When creating a capsule wardrobe, choose pieces that fit well and make you feel great. This way, getting dressed will be a breeze and you'll look and feel your best!
Creating Outfits with a Capsule Wardrobe
A capsule wardrobe is a great way to look stylish without having lots of excess clothing. Here are some tips for busy mums to make the most of a capsule wardrobe:
Start with the Basics: Buy high-quality items such as a white t-shirt, denim jeans and black leggings that can be worn in different ways.
Mix & Match: Choose clothes that can be easily combined. This means you can create a variety of outfits without having too much stuff.
Layer Up: To change up your look, add layers like a cardigan, blazer or scarf.
Accessorize: Add a statement to your outfit with accessories like jewelry, a belt or a hat.
Know Your Colors: Pick a color palette that suits you and stick to it.
By following these tips, you can make stylish and effortless outfits from your capsule wardrobe – even if you're a busy mum on the go!
Pro Tip: Refresh your capsule wardrobe every 6 months to keep it seasonal and up-to-date.
Frequently Asked Questions
1. How can busy moms stay fashionable while managing their daily responsibilities?
It is important to choose comfortable clothing that is still stylish. Opt for versatile pieces that can be dressed up or down, and prioritize investing in quality basics that can be mixed and matched.
2. What are some easy fashion hacks for busy moms?
Accessorizing is key – scarves, belts, jewelry, and hats can quickly elevate an outfit. Additionally, keeping a small emergency kit in your bag with items such as safety pins and double-sided tape can solve any wardrobe malfunctions on-the-go.
3. How can I stay on top of fashion trends as a busy mom?
Follow fashion blogs and influencers on social media to stay up-to-date on current trends. Additionally, pay attention to the styles and colors featured in popular stores and brands.
4. What are some wardrobe staples that every busy mom should have?
A great pair of jeans, a comfortable yet chic pair of sneakers, a versatile blazer, and a classic trench coat are all essential pieces that can be worn in multiple settings.
5. How can I make getting ready in the morning faster and easier?
Pre-plan your outfits the night before or even for the entire week. This will save you time and effort during those rushed mornings. You can also keep a go-to "uniform" in mind for those days when you don't have the mental energy to put together a new outfit – such as a simple dress and flats.
6. How can I balance comfort and style as a busy mom?
Choose fabrics that are both comfortable and stylish, such as cotton or linen. Additionally, prioritize fit – clothing that is too tight or too loose can be uncomfortable and unflattering. Aim for a balance of form and function.