How to Layer Clothing for Fashion and Function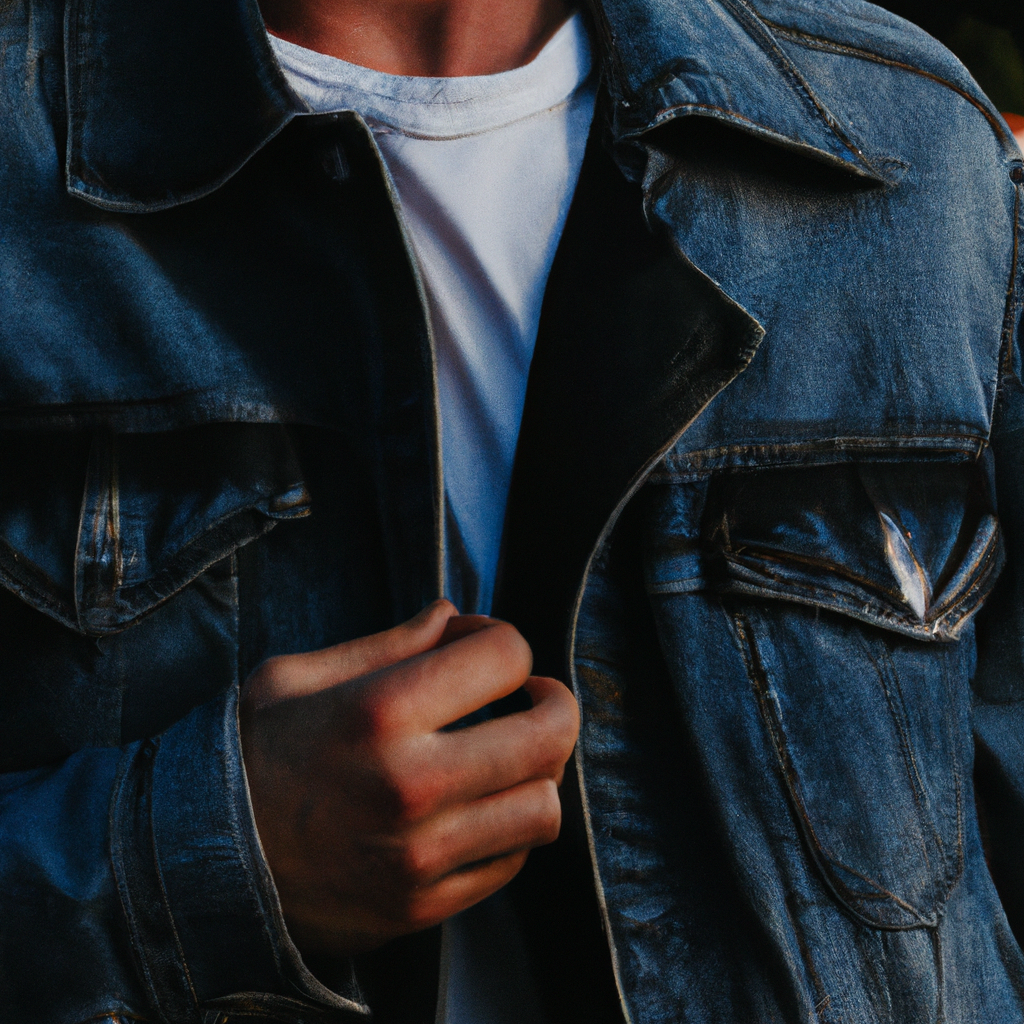 Layering clothes is a trendy way to get functional, warm outfits. Here are some tips to help you layer your clothes with style and function:
Start with a base layer: Choose a tight-fitting fabric like silk or polyester. These fabrics will keep you cool and dry.
Add a middle layer: Look for materials like wool or fleece. They trap heat while still letting air flow.
Finish with an outer layer: Pick a waterproof, windproof jacket to protect you from the elements. Breathable materials like Gore-Tex are perfect.
Mix and match textures and patterns: Layering is a chance to get creative with patterns, textures and colours.
Pro tip: Don't be scared to play around with different lengths and styles. Proportions and accessories can create a look that's uniquely you!
Understanding the Basics of Layering
Layering clothing is a simple and fast way to up your outfit game. It can give warmth, transform your day look to night, or add flair to your style. By selecting the right pieces, you can show your look and build an awesome, practical ensemble to meet your needs. Let's start with the basics of layering clothing.
The Purpose of Layering
Layering clothes has two main advantages. It creates a stylish outfit and it keeps you warm and sheltered.
When you are layering, keep these tips in mind:
Start with a base layer made of fabrics that wick moisture, like cotton or polyester.
Choose mid-layers of materials that insulate, like wool or fleece.
Finish with an outer layer of windproof and waterproof fabrics, such as nylon or Gore-Tex.
Mix and match different patterns, textures, and colors for a unique look. But pick colors that match and avoid clashing patterns.
Pro tip: Layering is a great way to get more out of your wardrobe. You can make different combinations for a fresh, modern look.
Layering for Maximum Comfort and Style
Layering your clothes is a great way to boost comfort and style. You can get a deeper look, or just stay toasty. Here are some tips:
Start with a thin, fitted base layer – like a tank top or thermal top.
Layer thicker, looser pieces on top – like a sweater or cardigan.
Mix colors and textures for depth and flair.
Accessorize with scarves, hats, and jewelry.
Experiment with fabrics like denim, leather, and wool – for fashion and warmth.
Choosing the Right Fabrics for Layering
When layering clothes, fabric is essential. Here are some great fabrics for layering:
Cotton: Breathable and comfy. Ideal for sweaters and jackets.
Wool: Cozy and warm. Ideal to wear against skin or to layer over lighter fabrics.
Fleece: Lightweight, warm and quick-drying. Great under jackets and raincoats.
Silk: Soft and light. Perfect for blazers and cardigans.
Denim: Structured and textured. Layer with wool or cotton for a casual, yet practical look.
Pro tip: Start with the thinnest and closest-fit layers, and then add bulkier pieces. This will ensure a stylish and comfy fit.
Layering Techniques
Layering clothes? Essential! Want to look fashionable, stylish and comfy? Layering's the way to go! It involves combining different clothing items to create an aesthetic look. Plus, it helps with staying warm in winter and cool in summer. Here's the lowdown on layering basics and how to combine pieces like a pro!
Layering with Base Layers
Base layers are the key to layering clothing for both style and function. They keep you warm and dry, making them an essential part of layering. Here are some tips to bear in mind when layering with base layers:
Opt for lightweight and breathable materials like merino wool or synthetic fabrics; these wick moisture and prevent overheating.
Avoid cotton fabrics, as they absorb and retain sweat, making you feel chilly and damp.
Ensure a snug fit for your base layer to ensure insulation and stop heat loss.
For colder temperatures, add a mid-layer, like a fleece or down jacket, for extra insulation.
For milder weather or indoor activities, one base layer is all you need.
Consider the weight and bulk of your layers so you can move comfortably.
Layering with base layers can help you look and feel great no matter what you're doing – be it skiing, running a marathon, or just running errands. Pro Tip: Get high-quality base layers for maximum performance and longevity.
Layering with Mid-Layers
Mid-layers are great for fashion and practicality. To make it work, do the following:
Start with a base layer. Go for lightweight, breathable fabrics to keep you dry and regulate body temperature.
Layer on some insulation. Mid-weight fabrics like wool or fleece work best for warmth without bulk.
Top it off with an outer layer. Pick waterproof and breathable fabric for protection from rain, wind, and snow.
Remember to leave space for airflow and movement. Avoid too much layering to stay comfy.
Pro-tip: Opt for neutral colors and timeless styles when layering with mid-layers. That way, you get more use out of them.
Layering with Outer Layers
Layering with outer layers is an awesome fashion trick – and it keeps you toasty! Here's how:
Pick a jacket or coat that looks good and keeps you warm.
Start with a light layer underneath, like a long-sleeved shirt or sweater.
Add a mid-layer, e.g. a vest or cardi, for extra warmth and texture.
Top it off with your outer layer, such as a denim jacket or coat.
Mix textures, colors and patterns to jazz up your look.
Pro Tip: To avoid bulk, go for outer layers that are slightly oversized and fit loosely over your other layers.
Essential Layering Pieces
Layer up your wardrobe! It's the perfect mix of fashion and function. Put together warm and stylish outfits by layering pieces together. But, know the essentials to make the most of your wardrobe and look good while staying practical. Have your essential pieces ready and you can dress with confidence!
Base Layer Essentials
Base Layer Essentials are crucial for both fashion and function. Here are the must-haves:
T-shirts: Breathable cotton or moisture-wicking blends are best.
Tank Tops: Perfect for layering during summer.
Long-Sleeved Shirts: Keep warm with these under sweaters, vests, blazers, and jackets.
Leggings: Comfortable and practical for layering under dresses or long shirts.
Camisoles: Coverage and comfort when layered under sheer tops, low-cut shirts, or blouses.
Layering is all about creating depth and texture. Invest in timeless, quality garments for any occasion. Pro Tip: Quality is key!
Mid-Layer Essentials
Mid-layer essentials are must-haves for keeping warm and stylish. Here's what you need:
Sweaters – light-weight, cardigans, pullovers; will add warmth and dimension.
Vests – fleece or puffer; insulation and a stylish touch.
Jackets – denim or leather; fashion and function.
Scarves – infinity or blanket; texture, color, and warmth.
Hoodies – lightweight; perfect for cool mornings or evenings.
These mid-layer pieces will elevate your style. Plus, you'll stay warm all season long.
Outer-Layer Essentials
Layering clothes is an awesome way to stay comfy and fashionable in varying weather. Key outer-layer essentials are a must in your wardrobe. Such as:
Jackets – get yourself several styles like denim, leather and puffer coat.
Vests – pick a vest style that fits your fashion sense – like puffer, quilted and fleece.
Cardigans – use chunky knit for colder days or lightweight for warmer ones.
Scarves – for warmth and texture, get a plain or bold-colored one.
By adding these essentials to your wardrobe, you can make stylish layered outfits that are both fashionable and functional.
Layering for Different Occasions
Layering for fashion and function: a must-know skill! Glam up your look and keep toasty warm. Dress for any occasion? It's easy with these tips. Here's how to layer clothing perfectly:
Layering for Everyday Wear
Layering clothes is both practical and stylish! Mix and match pieces for unique looks that suit your taste. Here are some tips:
Start with a base layer, like a tank top or thin long-sleeve shirt.
Then add a mid-layer, such as a sweater or blazer.
Finish off with an outer layer, like a coat or jacket.
Keep warm and add personality with accessories like scarves, hats, and jewelry. Layering is easy to take on or off, making it very versatile.
Layering for Outdoor Activities
Layering your clothing is key when participating in outdoor activities in varying weather conditions. Skiing in the cold? Hiking in the mountains? Or just having a picnic in the park? Layering is the way to go for both fashion and function. Here's how to layer for different occasions:
Skiing/Snowboarding: Start with moisture-wicking base layer. Top it off with a mid-layer for insulation. Finish with a waterproof jacket.
Hiking: Begin with a base layer. Add a warm mid-layer. Finish with a windproof, breathable outer layer.
Picnics/Casual Events: Keep it simple. Start with a base layer. Follow with a cozy mid-layer. Top it off with a stylish, statement-making outer layer.
Remember to select clothing items that can be added or removed easily depending on temperature and weather. Pro Tip: Opt for clothing pieces with versatile colors and styles to mix and match speedily.
Layering for Formal Events
Layering for formal events can be tricky, but it's possible! Here are some tips to help you achieve it:
Start with a tailored shirt or blouse as the base layer.
Layer a blazer or cardigan over it. Pick fabrics like silk or wool.
Accessorize with a scarf or necktie for sophistication.
Finish with a coat or jacket that matches the formality level.
Remember: Comfort is key. Choose clothing items that let you move freely.
Pro Tip: Get creative! Try different textures and colors to add depth to your outfit.
Accessorizing Your Layers
Layering your clothes? The key is to pick the right pieces. With accessories, you can take your style to the next level. Choose things that fit your personal style, match your layers and keep you comfy. Accessorizing can upgrade your layered look. Let's explore how!
Scarves, Hats, and Gloves
Scarves, hats, and gloves – they're perfect accessories for layered clothing! Fashion and function in one. They provide warmth and style to any ensemble, making them a winter wardrobe must-have.
Here's how to accessorize with them:
Scarves – Opt for cashmere or wool for warmth. Choose a bold or neutral colour to add a pop or to complement your layers. Mix it up with scarf-tying techniques for a cool style.
Hats – Hats keep you warm and give your look a stylish touch. Beanies, berets, fedoras and wide-brimmed hats – pick one you like!
Gloves – Leather or wool gloves are essential for cold weather. Experiment with fingerless gloves or mittens for a unique look.
Match your accessories to your outfit and personal style for a cohesive, stylish look.
Layering Jewelry and Accessories
Layer your jewelry and accessories for added depth, texture, and personality. Whether you're accessorizing for fashion or function, here are some pro tips:
Mix stuff up – Combine different textures, shapes, sizes of jewelry and accessories. Metal, fabrics, colors – be creative!
Start with a statement piece – Build your layered look around one standout piece. A necklace, bracelet, or scarf.
Vary lengths – Mix different lengths of necklaces and bracelets for dimension and interest.
Layer in threes – A good rule of thumb is to layer jewelry and accessories in odd numbers, particularly 3s, for a balanced look.
Create captivating layers of jewelry and accessories for a stylish and unique look!
Choosing the Right Footwear for Layering
When it comes to picking the correct shoes for layering, fashion and function must both be taken into account. Here are some tips:
Boots: Leather or suede boots look great with leggings, tights, or skinny jeans. They'll keep your feet warm and add a splash of style.
Sneakers: If you're looking for something more laid-back, then sneakers are the way to go! Bright colors will make your outfit stand out.
Ankle boots: These boots are very versatile and perfect for layering. Opt for low-heeled, comfy soles for all day walking.
Loafers or Flats: For a sophisticated but comfy look, loafers or flats are the best choice. Neutral or metallic shades create a chic vibe.
Remember, the ideal footwear not only enhances your outfit, but also provides comfort throughout the day while making a fashionable statement.
Frequently Asked Questions
1. How do I layer clothing without looking bulky?
Layering clothing doesn't always have to mean adding bulk. Make sure to choose lightweight fabrics, and aim for pieces that fit close to the body. Use thinner layers for the bottom, and bulkier layers for the top. Keep accessories minimal and choose fitted outerwear to avoid adding unnecessary bulk.
2. What's the best way to layer clothing for warmth?
If your primary goal is staying warm, layering is a great way to achieve that. Start with a thin layer of fabric closest to your skin, and build from there add thicker layers on top. Choose fabrics that hold heat like fleece or wool. Don't forget about accessories like hats, gloves, and scarves to keep extremities warm.
3. Can I layer clothing for a formal event?
Absolutely! Layering clothing can work well for formal events too. Choose more formal pieces like a blazer, waistcoat, or shawl to add a layer of sophistication. Opt for thinner fabrics like silk or cotton, and stick to neutral colors for a clean look. Avoid adding too many layers so as not to detract from the overall aesthetic.
4. What's the best way to layer clothing for different body types?
For a curvier body type, avoid adding too many bulky layers as it can add unwanted size. If you have a slim build, choose thicker fabrics to add some volume. For an athletic build, layering can create the illusion of curves by choosing pieces that cinch at the waist. Ultimately, choose pieces that flatter your body type and accentuate your strengths.
5. How do I layer clothing for traveling?
When traveling, layering is essential for versatility and comfort. Choose pieces that are lightweight and easy to pack, and can be easily combined to create different looks. Insider tip: wear your bulkiest items on the plane to save space in your luggage.
6. Can I layer clothing during the summer months?
Layering during the summer can seem counterintuitive, but it can be done! Stick to lightweight and breathable fabrics like linen or cotton, and avoid layering too much on the bottom half. Choose pieces that are versatile and can be easily taken on and off, like a lightweight cardigan or wrap.